For class we had to write a quick bit on 2d/3d artists of these specific jobs, and I managed to come up with two. Unfortunately I'm having trouble finding the name of the character animator/artist, so they're getting their own separate post.
VFX Artist, Joni Jacobson: known for her work in Pirates of the Caribbean, Wonder Woman, Snow White and the Huntsman, xXx, The Amazing Spiderman, and League of Extraordinary Gentlemen. She currently works for Pixomondo studios as an executive producer and has worked for companies such as Sony, Rhythm and Hues, Asylum, and Dream Quest Images.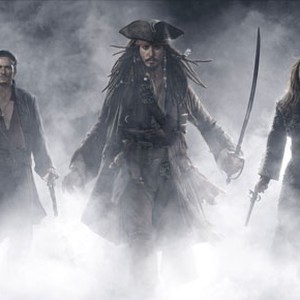 Joni grew up among a family of architects, and describes their influence in her work as a balance of engineering and art.
The reason why I chose her was not only because she's worked on some of my favorite movies, but also because she represents the potential women have in the film and animation industry. Seeing her succeed in a field that is rather male dominated provides reassurance that I too could make it as far as she did.
Environment Artist, Tracy J. Butler: Known specifically for her webcomic Lackadaisy, Tracy is someone who was essentially just born great when it comes to art. Though she never studied at any art based schools, she was working for computer game company Playnet by her early twenties, and designed several characters for the game Hero's Journey. However she quit to work on her comic full time.
References: http://lackadaisy.foxprints.com/index.php